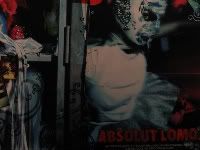 Most of the time, I like Shanghai.
(On a few occasions, I hate it.)
But some days, I really just fall in love with this city.
Days like this, when I stumble upon an exhibition,
in my favourite building on the Bund.
Art, vibrancy, Absolut Lomo.
Shanghai with a surprise at the turn of the corner -
That's my Shanghai.