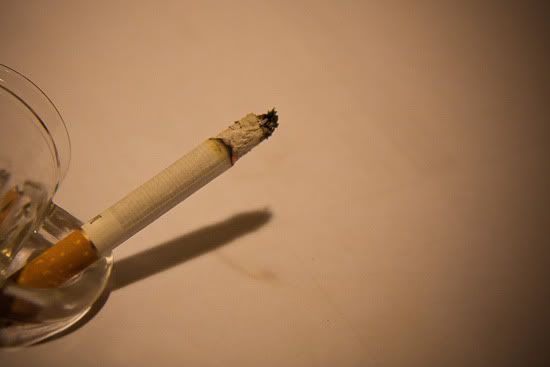 I like the concept of lighting up so much. The dimly pulsating red, the curls of smoke.
How much does a shadow weigh? I wondered as a child.
It turns out that a shadow of smoke weighs a wisp, but a shadow on a lung – a ton.
- A slightly different version of this picture is a contributing piece in the "Light" exhibition. Goodenough College, 6 March 2011, 2 pm. On hindsight, revealing the beer mug suited 姨丈 more: he was the man who gave me my first taste of beer - at age 5!