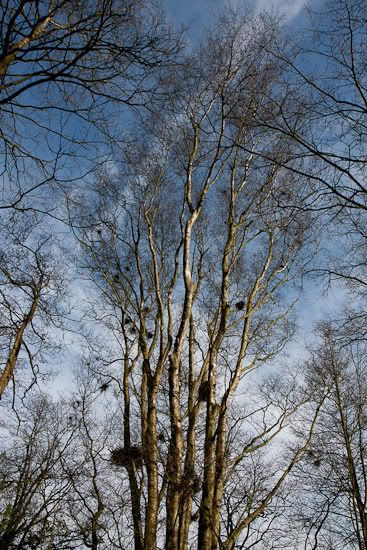 Keukenhof Park just outside of Amsterdam.
The first time I spotted many nests on one tree was
»also in a tulip park – Istanbul's Gülhane Park
. Ever since then, I have made it a habit to look out for nests when I am out walking in winter and spring.