Geeky Jo was made very happy recently when her cousin decided to give her a 3G Sony Ericsson phone. She has been thinking about starting her phone life afresh by switching to non-Nokia phone (*gasp* for the first time), so this was very timely indeed. In cleaning out her old phone, she discovered snippets of her life last year, nicely captured on the spontaneous phone camera: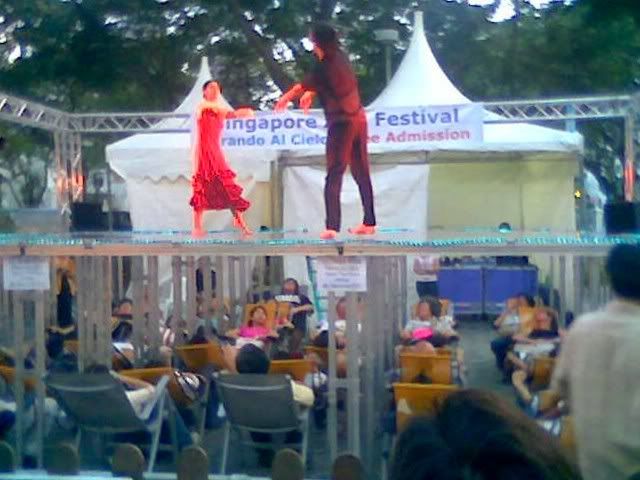 « Ms T and I passed by a fringe event for Arts Fest 2005. Voyeurism is sanctioned as you get to sit under a glass platform... Ooo.

» My first view of the Istana; I was there to emcee for a cocktail.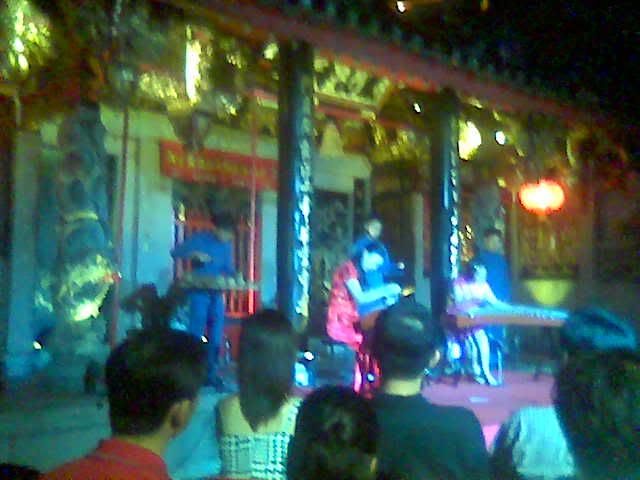 « An open-air guzheng concert in a temple. Wonderfully ethereal because the temple was located right in the midst of Mohd Sultan clubs.
» Harpist@Istana: The other instrument I want to learn...





« First time at Ministry of Sound - we waited
almost 2 hours!
» The London vs Madrid vs Paris Olympic decision which took place just next to my office tower...