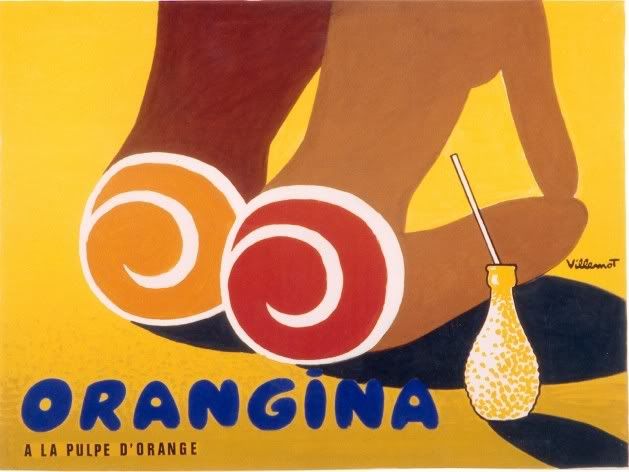 My Orangina craving began exactly a month ago from today, when I visited Paris for a weekend. To my horror, I didn't find the classic glass bottle during my entire stay. I eventually succumbed to a tin can *cringe* on the Eurostar back.
Back in London, it seems that only the Apostrophe sandwich shops (and Paul bakeries too it seems - thanks Ms M) stock the glass bottle ones, at £1.50 a pop.
So, I have just placed an order for 2 cases from a wholesaler. Eagerly awaiting their arrival.
P.S. The illustrator of these posters is the rather famous Bernard Villemot. Orangina has a
»lovely shrine
of its iconic posters and TV ads through the decades.