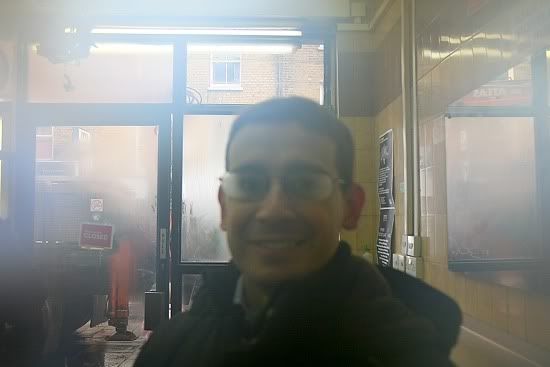 Yes, the famous 24-7 one in Brick Lane that apparently only changed hands three times since the French revolution. The salted beef baigel TRULY lived up to its name; the cheesecake less so.
And no, the blur is not some new iPhone effect. It's the condensation on the lens (a la those on Mr A's glasses) when we went indoors.*
Kudos to old neighbour Mr A for letting me drag him all over town in search of Jarmusch's espressos, Brick Lane baigels and wrongly timed punk gig!
*I know, it's bad for the camera's insides. I really must remember to put him in a ziplock bag when we go out in this weather.